---
ZRT LABORATORY'S INNOVATIVE TEST REPORTS
for hormones, neurotransmitters, heavy metals and nutrients
ZRT's reports are the most meaningful because they combine the patient's test levels with self-reported symptoms that are then correlated into a set of individualized comments - all giving health care providers unparalleled insight into patient conditions.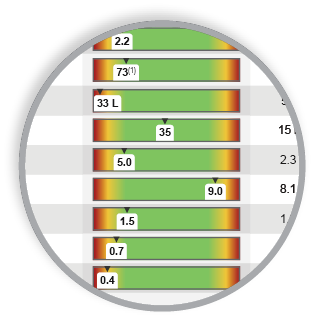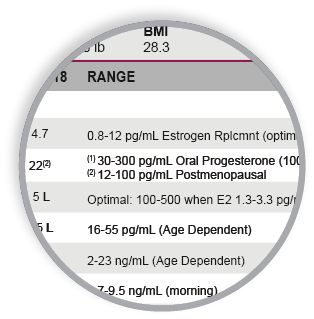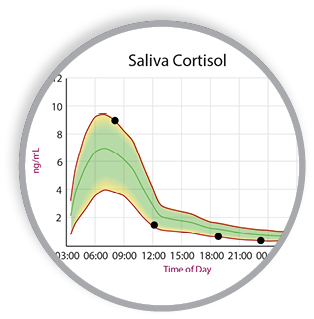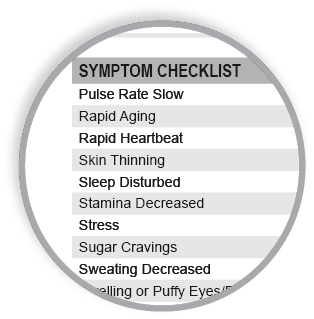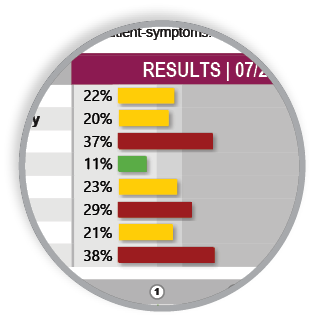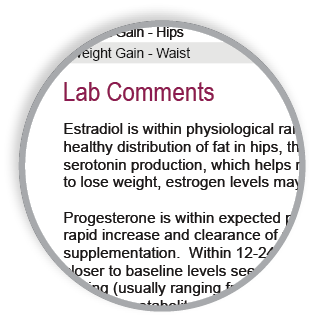 Tracking Progress is Simple
Our (ZRT Lab) reports show current results, as well as up to three historical results - making it easy for practitioners and patients to see progress over time. Patient symptoms are also shown with histories, so it's easy to see when red bars change to green bars as patient health improves.
Clic to See >> SAMPLE HORMONE TEST RESULT REPORT